News & Updates
May 08, 2017
Conservation Groups Unite For Wildlife
Nelson, B.C. Five of the province's leading conservation organizations have signed a historic Memorandum of Understanding in support of growing wildlife populations in British Columbia. The BC Wildlife Federation, Guide Outfitters Association of British Columbia, Wild Sheep Society of British Columbia, Wildlife Stewardship Council and the B.C. Trappers Association came together to announce the MOU at the BCWF's Annual General Meeting in Nelson on Saturday.
Concern about the on-going decline of wildlife including, moose, mule deer, elk, wild sheep and caribou, brought the conservation organizations together for the sake of building and maintaining healthy wildlife populations for First Nations, B.C. residents, guide outfitters, trappers and the non-hunting public. The MOU follows the provincial government's recent announcement that all hunting license revenues will be re-invested to enhance wildlife management activities.
"This MOU is another mechanism to ensure the province invests in our wildlife", said John Henderson, President of the Wildlife Stewardship Council.
Jim Glaicar President of the 50,000 member BC Wildlife Federation said, "The collaborative efforts of our five organizations will help to ensure the province follows through on its commitment to enhance wildlife management."
Michael Schneider President of the Guide Outfitters Association of British Columbia said, "This is a great opportunity for our organizations to work together for the betterment of wildlife in the province."
"B.C.'s wild sheep populations have been declining for years", said Rodney Zeman, President of the Wild Sheep Society of BC. "This MOU will help to ensure we put and keep wild sheep on the mountain."
B.C. Trappers Association President Brian Dack said, "We look forward to working with our conservation partners in support of growing more wildlife."
---
March 08, 2017
The BCWF Response to Grizzly Bear Foundation Report
The BC Wildlife Federation commends the Grizzly Bear Foundation for compiling a comprehensive report outlining some of the challenges related to the sustainability of grizzly bears in B.C. The BCWF is supportive of the majority of the report's recommendations, including those related to habitat sustainability, research, education and funding. However, given the report's position that "there is no one measure that alone can ensure the long-term survival of the grizzlies in B.C.", the BCWF is disappointed that the report recommends the B.C. government terminate all hunting of grizzly bears in B.C., simply because it is "exclusively within our reach." This recommendation is not supported by the best available science, misleads readers and is not one of the long term threats to grizzly bear sustainability.
For all the details, please read the BCWF statement Here!
---
December 7, 2016
BC NDP on Grizzly Bear Trophy Hunt Ban
The BC New Democrats recently released their position on the British Columbia Grizzly Bear hunt; a number of questions arose from our membership regarding that release.
Here are the BC New Democrat Party's answers to questions about the details of their proposed ban submitted by the BCWF to John Horgan, Leader, New Democrat Official Opposition.
QUESTION: Under the new proposed policy would residents of B.C. have opportunity under the LEH system to continue to harvest Grizzly bears?
• Yes. This is not about being opposed to hunting. This is about being opposed to the grizzly bear trophy hunt and only the grizzly bear trophy hunt.
• B.C. hunters will continue to have the opportunity under the LEH system to harvest grizzly bear utilizing the entire bear. We will ensure we use science-based decisions to determine the numbers of LEH tags allowed in various areas. If there aren't enough bears there won't be a hunt and vice versa.
QUESTION: Under the new proposed policy would non-residents of B.C. continue to have opportunity to harvest Grizzly bears?
• Yes. We are not proposing changes to any hunting regulations except as they relate to the grizzly bear trophy hunt.
• That said, the 2015 changes to allocations for resident/non-resident by the liberal government were wrong. We stood with hunters in 2015 when the government took away hunting rights from British Columbians to give more to foreign hunters. Resident hunters make a significant contribution to B.C.'s rural economy and way of life, hunting to feed their families with B.C. game and contribute to wildlife conservation activities.
BCWF: Under the new proposed policy would the NDP commit to manage the Grizzly bear harvest using the best available science?
• Yes. The government has been cutting boots on the ground and scientific research on wildlife for 15 years, so there's considerable dispute about the actual animal population numbers. We agree with the BC Wildlife Federation who point out that a failure to adequately fund biodiversity conservation is one of the biggest challenges B.C. faces.
• We need funding for research into grizzly bear and other animal populations. Ministry staff needs stable and ongoing research funding to know if their population numbers are reliable. These concerns are reflected in the recent review of the grizzly bear management system released by MoF and FLNRO:
•
Resources dedicated to grizzly bear harvest management are inadequate. Additional funding to improve population inventory, monitoring, data handling, and analysis is needed.
•
Resources should be provided in a predictable manner to facilitate management needs and research requirements.
• The NDP tabled a bill last spring, the Sustainable Wildlife Management Act, to provide new and alternative funding, give wildlife and habitat a priority, and engage all hunting and wildlife groups to work collaboratively toward short and long term plans for fisheries, wildlife and habitat. The government rejected our bill.
---
December 05, 2016
The BCWF Response to Federal Government Approval of Kinder Morgan's TMX Pipeline Expansion
The BCWF has been involved as an official Intervenor throughout the National Energy Board's (NEB) hearing on the Trans Mountain pipeline expansion project (TMX) and the Ministerial Panel review of the NEB process.
The BCWF submitted constructive input on the proposal and the 157 terms and conditions set by the NEB for approval of the project.
It is in the best interests of our membership of 50,000 conservationists to participate in environmental assessments.
The BCWF mandate for participation in environmental assessments is:
* To make British Columbians aware of the threats to land, water and air sheds
* To recommend where to avoid, mitigate or offset existing and potential impacts
* To cooperate with groups with similar environmental objectives
For all the details, please read the BCWF statement Here!
---
October 20, 2016
BCWF Welcomes Grizzly Bear Management Recommendations
The BCWF welcomes the release of recommendations from the Scientific Review of Grizzly Bear Harvest Management System in British Columbia.The independent review commissioned by the Province concludes that hunting is not a threat to the sustainability of grizzly bears, but offered a number of suggestions to improve harvest management procedures, data collection and transparency of decisions related to hunting down to the Grizzly Bear Population Unit Level.
In B.C., grizzly bears are listed as S3 (Vulnerable) by the Conservation Data Centre (www.env.gov.bc.ca/cdc). The expert review commissioned by the province noted concerns about the naturally low reproductive rates of grizzly bears, increasing pressures of resource extraction and cumulative impacts affecting the longer-term status of the species without adequate attention to conservation concerns.
The BCWF is encouraged that the Province has incorporated many of the review's recommendations into their planning and notes thatit is critically important to ensure adequate funding is in place for wildlife inventories, harvest monitoring, and other supporting services.

For all the details please read the BCWF statement Here!
---
August 25, 2016
Clean the Stikine
Stikine Canyon, B.C. The BC Wildlife Federation (BCWF), the Tahltan Guide Outfitters Association (TGOA) and the Tahltan Central Government (TCG) are working together to restore the ecological integrity of Tahltan Territory. The project, called Clean the Stikine, aims to remove garbage and other contaminants and pollutants left behind by a small number of visitors to the Stikine watershed. The Stikine is known for its pristine landscapes and wildlife; BCFW, TGOA, and TCG are committed to working in partnership to keep it that way.
This September 2016, a coalition of concerned hunters, Tahltan people and outdoor enthusiasts will head to areas most affected in order to restore them to their pristine state. Volunteers with the three groups are renting two jet boats, a barge and other equipment to remove as much garbage and other material as possible within the two days. A site survey earlier in July identified a number of locations that most need cleaning up.
"We see evidence of hunters, campers and others who use this area by what they leave behind," said Jim Glaicar, President of the BCWF. "That is unacceptable – to us at the BCWF, and to anyone who cares about the ecological integrity of this beautiful area. The first step to make amends is to admit there's a problem. The second step is to try to fix it."
While the majority of visitors to Tahltan Territory respect nature and the First Nations who have lived there for millennia, there is concern that a small number of people are putting the region at risk.
"We appreciate that hunters, fisherman and outdoor enthusiasts come to the area to experience the last remaining untouched wilderness in the province," said Rudy Day, President of the TGOA. "To leave a footprint, whether it's garbage or pollution of any kind, puts the environment and the traditional keepers of the land – the Tahltan – at risk."
"The Province respects the sustenance, cultural, and economic importance of wildlife to the Tahltan, Kaska and Taku River Tlingit First Nations and appreciates the Tahltan Central Government for taking a leadership role in protecting and managing wildlife in their traditional territory. Their ongoing efforts are making a big difference and strengthening relationships between everyone who shares an interest in the long-term conservation of wildlife in the Stikine" says Minister Steve Thomson.
"The Stikine Canyon is the largest canyon in Canada and we feel that others across this province and country should start to help us ensure our sacred river and the surrounding areas are properly managed and kept pristine for the future generations of all people. Environmental conservation and protection of our Tahltan Lands is huge priority for the Tahltan Nation. We appreciate that the Wildlife Federation and FLNRO are working with us to recognize and address the problem of garbage being left behind by resident hunters. We encourage all future land users to respect our pristine environment and ensure our land and waterways are left in their original clean and healthy state" says Chad Norman Day, President of the Tahltan Central Government.
Visitors of all kinds are encouraged to report known or suspected violations of fisheries, wildlife or environmental laws, anonymously, to the Report All Poachers and Polluters (RAPP) line at 1-877-952-7277.
For more information contact:
This email address is being protected from spambots. You need JavaScript enabled to view it. , Resident Priority Program Manager, BC Wildlife Federation @ (250) 878-3799 or This email address is being protected from spambots. You need JavaScript enabled to view it.

For General media inquiries contact: This email address is being protected from spambots. You need JavaScript enabled to view it. , Communications, BCWF (604) 328-8646 or This email address is being protected from spambots. You need JavaScript enabled to view it.
---
Hunting and Trapping Regulations changing July 1
The Province has released the 2016-2018 Hunting and Trapping Regulations Synopsis, detailing the most up-to-date rules and regulations for hunters throughout British Columbia.
The synopsis is updated every two years in response to the most current scientific information about wildlife populations and sustainable use. The new rules are in effect from July 1, 2016 to June 30, 2018.
The synopsis is available online and in hard copy at sports stores, outfitters and other hunting licence vendors throughout B.C.
---
The BCWF Conservation Lottery Winners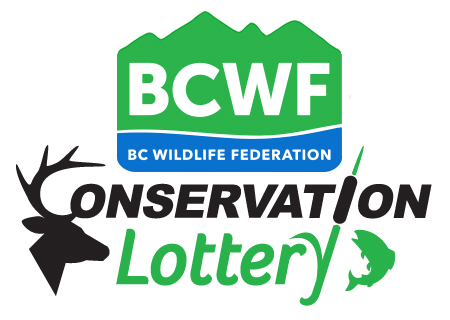 We are excited to announce that Gaynel Lockstein from Ladysmith BC is our 2016 Conservation Lottery Grand Prize Winner! For the full list of winners, please click here
Thank you for supporting BC's fish, wildlife, and habitat by purchasing a ticket – your support is much appreciated!
---
NEB Considers BCWF Suggestions in Conditionally Approving Kinder Morgan Pipeline
On May 19th, the National Energy Board approved Kinder Morgan's application to twin its Trans Mountain Pipeline, subject to 157 conditions for the 1,180 kilometer pipeline from Edmonton to Burnaby.
The BCWF participated as an intervenor in the NEB process throughout 2015 and 2016, making multiple recommendations and comments on the terms and conditions for any approval of the pipeline expansion project. The NEB has incorporated many of our suggestions into their final approval process, including:
Requirements to address the cumulative impacts of the pipeline: The Board did not accept Trans Mountain's position that the NEB only has to assess the percentage of the project's contribution to cumulative effects. The Board's condition says that "any cumulative assessment must be based on total cumulative effects that may be created from all physical facilities and activities considered in combination with the proposed project."

Requirements for trench crossing of all water courses: The Board agrees with participants that finalized, site-specific information is needed to make an accurate serious harm determination for higher risk crossings.
There are still more consultations required on the project before Ottawa makes its final decision as well as a provincial Environmental Assessment requirement that can add further conditions. The BCWF will continue to provide constructive advice to maintain fish and wildlife populations and the habitats that support them.
---
Dozens take part in outdoors women workshop in Winfield - Global News
Looks like another successful Becoming an Outdoors Woman (BOW) workshop in Winfield BC this past weekend!
The BOW program is designed for women 19 years or older and provides them an opportunity to learn outdoor skills in a relaxed non-competitive

atmosphere. Click here to learn more about the program.
---
October 6, 2015
BCWF Calls for Independent Audit on Kootenay Lake Kokanee Collapse
For immediate release – October 6, 2015
SURREY, B.C. The BC Wildlife Federation has serious concerns about the collapse of kokanee fish populations in Kootenay Lake. Kokanee are a land-locked salmon species that spend their entire life cycle in fresh water. The Ministry of Forests, Lands and Natural Resource Operations (FLNRO) reported last week that kokanee spawner numbers at the Meadow Creek spawning channel have declined to a historic low. On average over the last five decades this channel has produced about 500,000 spawners. In the last three years those numbers have dwindled to 200,000 in 2013, 73,000 in 2014 and less than 10,000 in 2015. The prediction for 2016 is about the same as 2015.
During the mid-2000's predators such as the Gerrard rainbow trout increased in numbers because they fed on the abundant kokanee. A combination of insufficient harvest of the predators, stocking of Gerrard rainbow in the upstream Duncan Reservoir and declining kokanee production, has led to the predators consuming virtually all the adult kokanee. As a consequence, today's low kokanee numbers have drastically impacted the trout and char predators that rely almost exclusively on them for food.
The BC Wildlife Federation calls on the Ministry of Forests, Lands and Natural Resource Operations to immediately conduct an independent inquiry into how to address this crisis and avoid these types of occurrences in the future. BCWF members want to achieve a clear understanding of what factors led to the kokanee's decline and to build a much stronger restoration plan.
Kootenay Lake's world-renowned Gerrard rainbow trout numbers are also in rapid decline and they are in peril as they are large predators dependent on kokanee for food as adults. Their recovery will take a decade or more. The unique genetics of the Gerrard rainbow trout will be lost if concerted and sustained action is not taken to save the species. Other species in the system negatively impacted by fish stock collapse include endangered white sturgeon and burbot, which rely on kokanee for food as they travel between British Columbia and Idaho.
Kootenay Lake is a popular fishing spot for residents and tourists. The impact of declining kokanee and rainbow trout populations on the local economy is huge. The region relies on tourism revenue traditionally generated by attracting anglers from all over the globe. Kokanee and rainbow trout are the most popular fresh water game fish in B.C.
The BC Wildlife Federation implores the Minister of FLNRO to respond quickly to the collapse of the kokanee by launching an independent inquiry without delay. BCWF President George Wilson said, "The Federation requests that that kokanee eggs be stocked immediately into the most productive spawning habitat in Meadow Creek to maximize production in the short term and allow assessment of fry production in Kootenay Lake. A longer-term strategy is required for the rapid and effective remediation of the kokanee and the Gerrard rainbow, as well as internationally significant white sturgeon".
The BCWF is British Columbia's largest and oldest conservation organization with over 46,000 members passionately committed to protecting, enhancing and promoting the wise use of the environment for the benefit of present and future generations. Visit www.bcwf.bc.ca for more information.
-30-
For more information contact:
For more information, please contact Al Martin, BCWF Director Strategic Initiatives at 250-480-9694 or email at This email address is being protected from spambots. You need JavaScript enabled to view it. .
For general media inquiries, please contact BCWF Communications Coordinator at 604-882-9988 ext.227 or by email at This email address is being protected from spambots. You need JavaScript enabled to view it. .
---
September 21st, 2015
Fall Boating - It Takes A Little Bit More Care
Boating in the fall offers colourful vistas, quiet anchorages and excellent fishing but it is not without its challenges that necessitate self-sufficiency and taking some additional precautions to keep from running into trouble.

The Canadian Safe Boating Council (CSBC) and the B.C. Wildlife Federation want to remind all boaters enjoying the fall season on the water to follow these tips to ensure that their excursions are both safe and enjoyable.
Before heading out, be sure to check the weather forecast. The mixing of warm and cold air can quickly spawn high winds and waves making it treacherous for small boats. Fog, too, is an issue at this time of year making visibility difficult. Should boaters find themselves in a fog bank, they should proceed slowly and sound their horn at regular intervals to alert other boaters of their presence.
Well into October, daytime temperatures can occasionally be balmy but dressing for the water temperature will help slow the onset of hypothermia should the unexpected happen and the boater find himself in the water. Accidental cold water immersion can be shocking, but they shouldn't panic. It may take a minute or so to get their breathing under control after the initial shock but they will have at least 10-15 minutes, even in very cold water, to affect self-rescue before they start to lose muscle control in their arms and legs. This is where an approved lifejacket, either inflatable or inherently buoyant, is an essential part of a boater's wardrobe to keep them afloat after they can no longer swim.
In the fall, there are fewer boats on the water to offer assistance, if needed. Boaters should be sure to leave a float plan with a responsible person on shore who will know what to do if they're overdue. A marine radio or cell phone will allow them to call for assistance should the need arise. Having a few tools and spare parts aboard will also allow them to fix minor problems that might otherwise cause them to be stranded out on the water.
It's important that boaters ensure that their boat and engine are in good shape and mechanically sound. Ethanol-based fuel can allow water contamination in the tank. The use of a fuel additive prevents water in the fuel line from freezing which could cause the engine to chug to a halt. If the boat has portable fuel tanks, it's a good idea to have a spare on board as a reserve.
When boaters head out, they should be wary of reduced water levels that can result after a long, hot and dry summer season. Some of a boater's favourite shallow water fishing holes may be inaccessible at this time of year. Also, while underway, they should keep a sharp lookout for debris and chunks of ice that could penetrate the boat's hull at speed.
"Spectacular colours, peaceful solitude and the crispness of the air make boating in the fall a wondrous experience," says John Gullick, Chair of the Canadian Safe Boating Council. "To make the most of this experience safely, however, boaters need to be extra diligent in their preparations before departing. Most important of these are checking the weather, dressing for the water temperature, wearing a lifejacket and leaving a float plan with a responsible person on shore who can call for help should the need arise."
"While the fall season in B.C. continues to offer up great angling opportunities, colder temperatures and unpredictable weather mean that it is important to continue to keep safety at the top of our minds while we are out enjoying the beautiful lakes, rivers, and oceans throughout our province," said BCWF President George Wilson.
Now that fall is near, boaters should make the most of what's left of the boating season before the cold weather hits. By exercising a little caution and an ability to be self-sufficient when out on the water, they can more fully enjoy nature's splendour and quiet waterways. Visit www.csbc.ca for more tips on boating safety.
- 30 -
For further information contact:
Susanne Simic
Simic Public Relations for the
Canadian Safe Boating Council
Tel: (416) 622-3358
This email address is being protected from spambots. You need JavaScript enabled to view it.
BCWF Communications
Telephone: 604-882-9988 ext. 227
Toll-Free: 1-888-881-2293 ext. 227
This email address is being protected from spambots. You need JavaScript enabled to view it.
---
July 27th, 2015
News Release: BC Wildlife Federation and Wild Sheep Society of BC Announce Partnership Agreement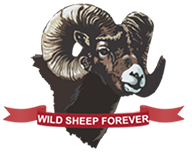 The BC Wildlife Federation (BCWF) and Wild Sheep Society of BC (WSSBC) are pleased to announce establishment of a formal working partnership agreement to support conservation of wild sheep in BC.
Under the terms of the new partnership, BCWF and WSSBC will work together in a number of ways, including the development of programs and initiatives that work to support wild sheep in BC and promoting the critical importance of conserving their populations. In addition, BCWF and WSSBC will join together in meetings with government and other non-profit organizations and stakeholders concerning issues critical to sustaining wild sheep in BC.
"BCWF is proud to partner with the Wild Sheep Society of BC, an organization with a long history of advocating on behalf of wild sheep in BC. We look forward to working jointly towards our shared goal of keeping sheep on the mountain and ensuring the sustainability of wild sheep populations in our province," said BCWF President George Wilson.
"The Wild Sheep Society of BC looks forward to working with the BC Wildlife Federation to address wild sheep conservation concerns, including development of an approach to reduce disease transmission between wild and domestic populations. This new agreement will better enable both organizations to ensure the health of the wild sheep of BC," said Wild Sheep Society of BC President Mike Southin.
The BC Wildlife Federation is British Columbia's largest and oldest conservation organization with over 46,000 members passionately committed to protecting, enhancing and promoting the wise use of the environment for the benefit of present and future generations. Visit www.bcwf.bc.ca for more information.
The Wild Sheep Society of BC (WSSBC) is a non-profit registered Society dedicated to the protection and enhancement of wild sheep and wild sheep habitat throughout "Beautiful British Columbia". Visit www.wildsheepsociety.com for more information.
–30 –
For more information on the Wild Sheep Society of BC, contact Mike Southin, President, Wild Sheep Society of BC, at This email address is being protected from spambots. You need JavaScript enabled to view it. .
For more information on the BC Wildlife Federation or for general media inquiries, contact BCWF Communications Coordinator at 604-882-9988 ext 227 or This email address is being protected from spambots. You need JavaScript enabled to view it. .
---
July 20th, 2015
BC Wildlife Federation Announces Resident Priority Program
SURREY, BC - In response to mounting concerns over British Columbians' access to angling, hunting and outdoor recreation opportunities, the BC Wildlife Federation Board of Directors has established a Resident Priority Program.
"BCWF members and the general public are finding private gates on public roads, and experiencing reduced access to public resources, including fish and wildlife. These reductions are a result of government allocating public resources to private interests at the expense of British Columbians," said George Wilson, President of the BC Wildlife Federation.
The aim of the program is to ensure natural resources such as fish, wildlife, water, and crown land are managed in the public interest and maintain public access, except where there are public safety and/or environmental concerns.
The heritage value of public access to BC's natural resources and crown land is paramount to all British Columbians. Access increases the stewardship and care of these resources. Without access, the public's interest and capacity for the protection and maintenance of natural resources is compromised.
The Resident Priority Program will develop, manage, and implement a strategy to advance the priority of our future generations to British Columbia's natural resources. The program will strengthen and expand the outdoor user network and ensure natural resources are managed sustainably.
The BC Wildlife Federation is British Columbia's largest and oldest conservation organization with over 46,000 members passionately committed to protecting, enhancing and promoting the wise use of the environment for the benefit of present and future generations. Visit www.bcwf.bc.ca for more information.
- 30 -
For more information on this issue, contact Jesse Zeman at 250-878-3799 or This email address is being protected from spambots. You need JavaScript enabled to view it. .
For more information and general media inquiries, contact BCWF Communications Coordinator at 604-882-9988 ext 227 or This email address is being protected from spambots. You need JavaScript enabled to view it. .
---
D